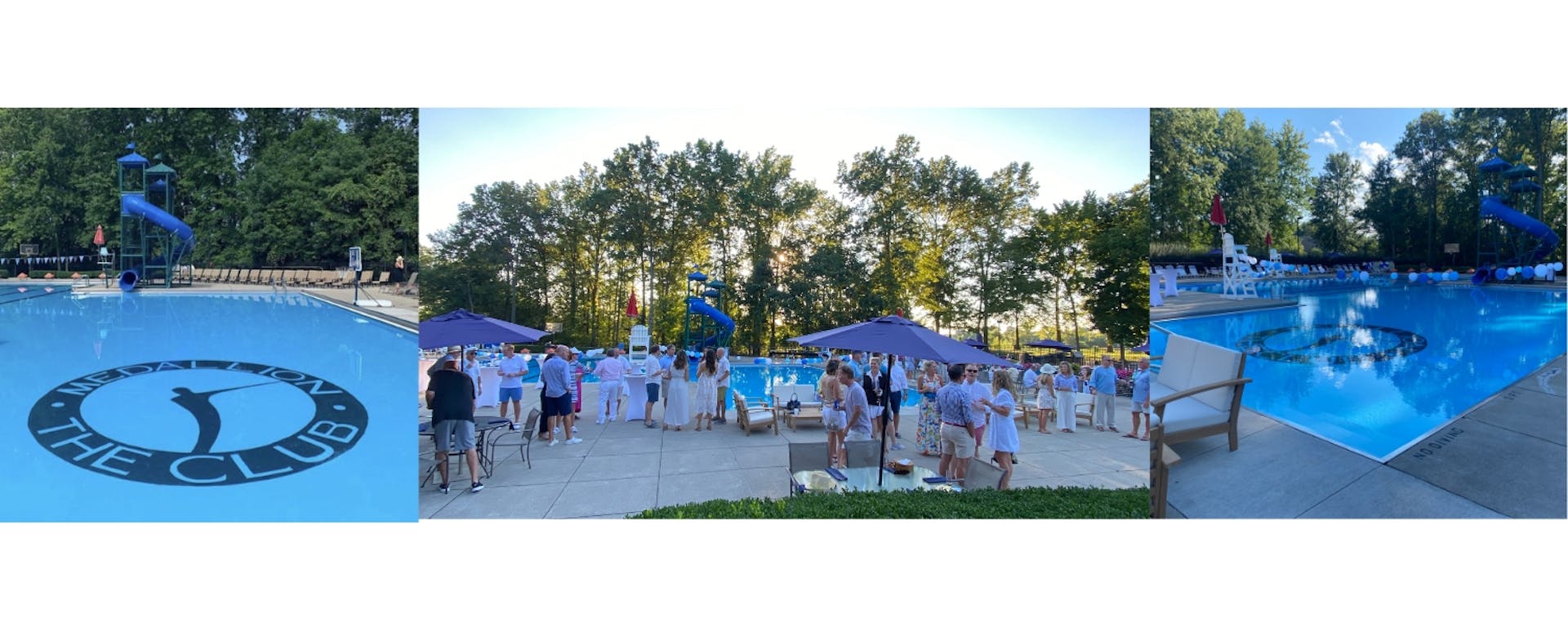 Aquatics at The Medallion Club
The Medallion Club's pool facilities are the perfect place for your family to soak up the rays of the long summer days.The Aquatics Center features a beautiful 25-meter pool and water slide as well as a baby pool area for the little swimmers.
Grab a bite to eat, poolside snacks, ice cream or a cool beverage from the Blue Heron Grill Café that offers a wide array of menu items throughout the summer.
Open from Memorial Day to Labor Day, safety for all members of the family is our top priority and the facility is fully staffed with professional lifeguards. Swim lessons are available for all ages and the active Medallion Blue Heron swim team competes with area clubs weekly during the summer. For the fitness enthusiast, Hydro Fitness classes are available Monday through Friday in the morning and lap swimming is always available during our regular hours.