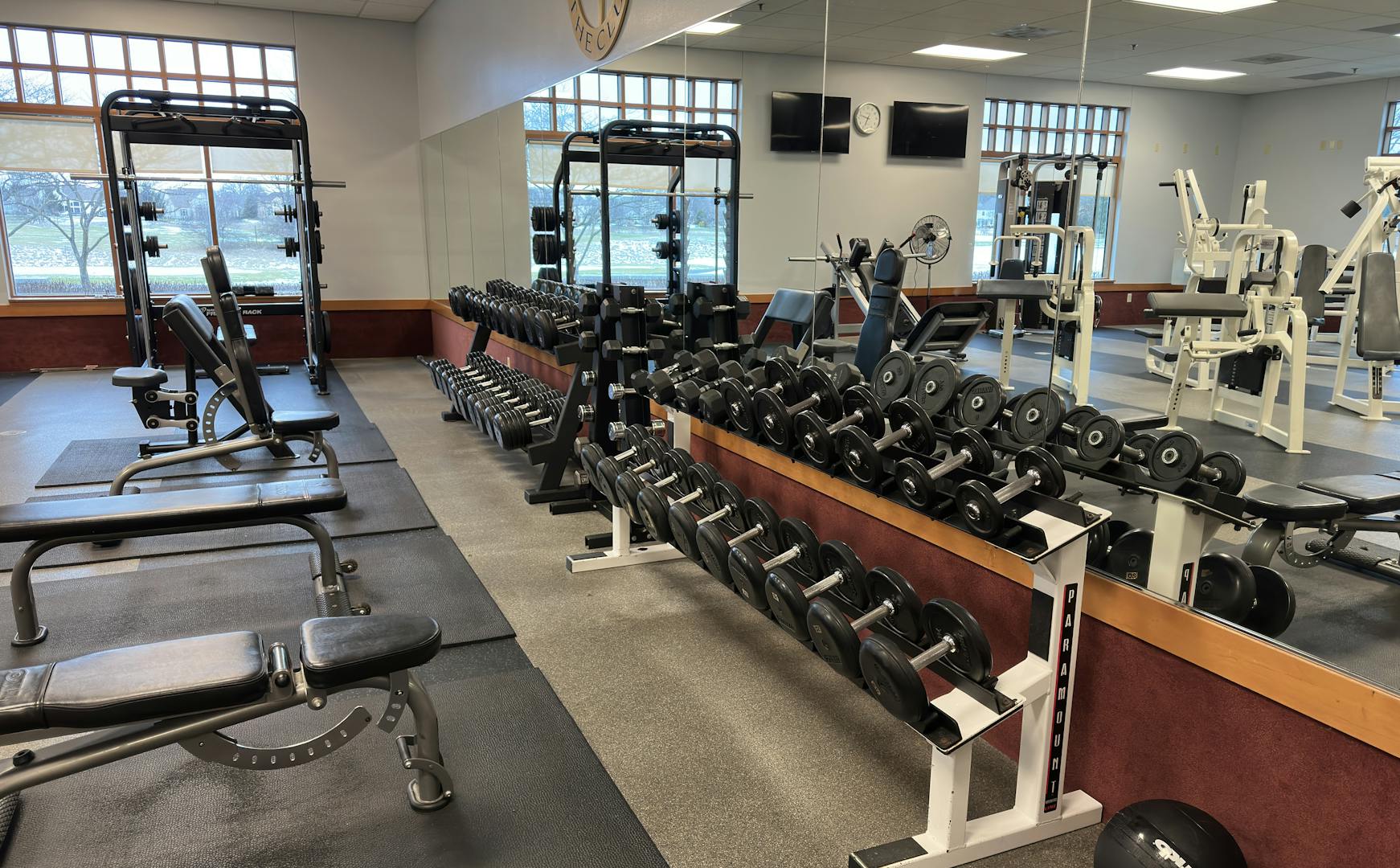 Fitness at The Medallion Club
The Medallion Club takes pride in providing an excellent selection of Fitness equipment, a well-trained Staff, and an array of varied classes designed to fit Member interests and schedules. Personal fitness training, sports enhancement programs and small group training, nutrition consultation, wellness coaching, golf fitness performance, as well as our Kids Corner are a few of our services.
Our state-of-the-art equipment includes Treadmills, Upright Spinning Bikes, Recumbent Bikes, Elliptical Trainers, Rowers, Rope Climber (all cardiovascular machines), Cybex circuit training equipment, Cable Crossover, Smith Machine, an assortment of dumbbells, 3-Station TRX Unit, Stability Balls, Medicine Balls, Body Bars, Exercise Mats and Balance Equipment. Amenities include state-of-the-art flat screen TVs with audio available on your personal device, and workout towels.
All Fitness Members are provided with a complimentary weight room orientation consisting of a comprehensive wellness consultation and fitness assessment. There is a special orientation session for Juniors, ages 8 to 15. Group fitness classes, personal training, and specialty programming are all available for an additional fee.
Our professional staff is eager to have you visit the facility, and are always willing to help you with any Fitness questions.