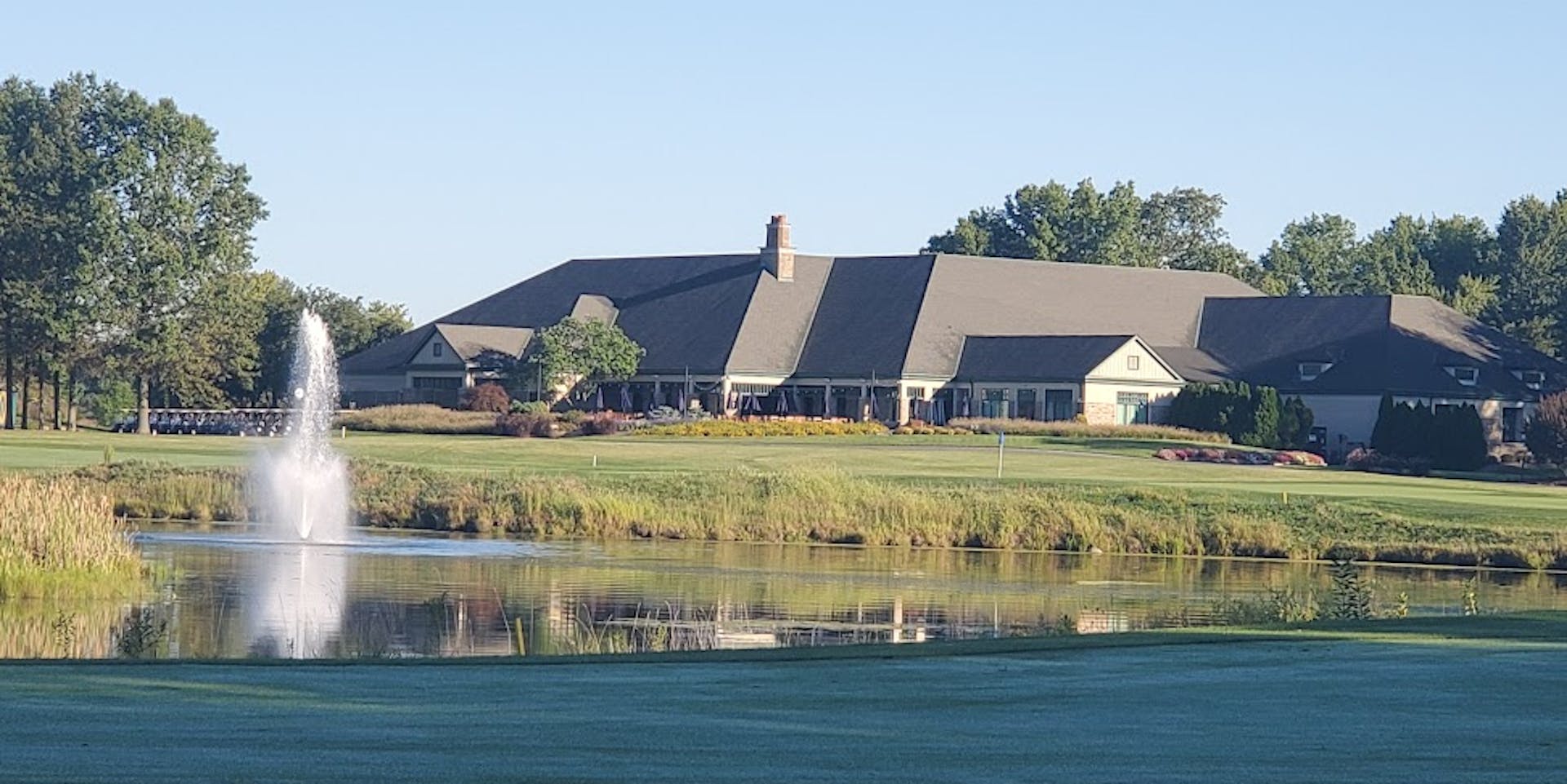 The Medallion Club Staff at Your Service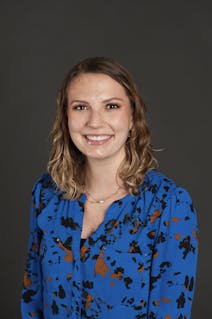 Shaina Lyon
Medallion Membership Director
PH: 614-794-6999 ext. 313
slyon@medallionclub.com
Shaina was born in Medina, Ohio, and was raised in Reynoldsburg, Ohio. She graduated from Reynoldsburg High School where she then enlisted in the Ohio Air National Guard. She began working for the Medallion Club in 2018 in the food and beverage department and in 2021 was promoted to Membership Director. Something Shaina has always loved about working at Medallion is the Members and their ability to create a family atmosphere. She enjoys a good cup of coffee, warm conversations with friends, and most of all, spending quality time with her family. Shaina currently lives in Heath with her husband Trey, and their baby, George, along with her two dogs, Paisley and Charlie.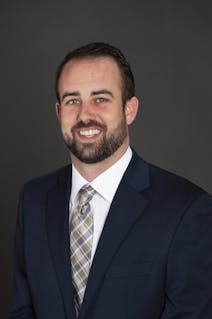 Jonathan Christopherson
Head Golf Professional
PH: 614-794-6988
jchristopherson@medallionclub.com
Jonathan was raised in Grove City, Ohio where he attended Grove City High School. After graduating in 2008, he went on to attend The Ohio State University in their Professional Golf Management program. While attending OSU, he completed two internships here at The Medallion Club before he was hired on as an Assistant Professional upon graduation in 2012. In 2017, he was awarded the Southern Ohio PGA's Apprentice of the Year award and achieved his Class A membership in the PGA.  He was promoted into the Head Golf Professional role in 2018.  Jonathan loves coming to work each and every day and enjoys the challenge of making every day at Medallion special for the Membership and their guests. Jonathan currently resides in Grove City with his wife Samantha, and their two kids, Reagan and Xander.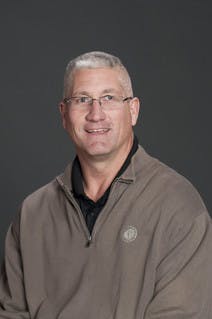 Adam Bloom
Golf Course Superintendent
PH: 614-794-6988
abloom@medallionclub.com
Adam was born and raised in Brunswick, Ohio. He started working on golf courses at the age of 14 and now has 42 years of experience in the Turf Grass field. Adam graduated from Ohio State University / ATI in 1988 majoring in Turf Grass Management. He moved to Columbus in 1989 to work as an Assistant Superintendent at The Lakes Golf and Country Club. He then came to Medallion in 2004 as Superintendent. Adam currently lives in a log cabin on 13 acres in Galena with his wife Micki and 2 dogs, Reilly and Theo. He has 4 children who live in the Columbus area, Andrew, Ashley, Zachary, and Jacob. Adam enjoys working with a great staff and for a wonderful membership, where as part of a great team, he continues his love of working outdoors to make The Medallion Club great. In his time off, Adam enjoys bowling, woodworking, and spending time with his family.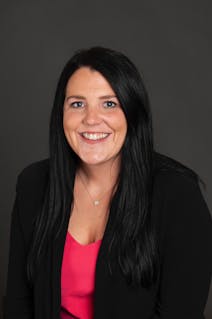 Thea Jordan-Podolak
Catering Sales Director
PH: 614-794-6999 ext. 308
tpodolak@medallionclub.com
Thea was born and raised in Westerville, Ohio where she attended Westerville North High School. While in college, she began working at The Medallion Club in 2013 as a server in the Mixed Grille. She later took on the role of Banquet Manager. Excelling in this department, Thea was promoted to the Catering Sales Director role in 2020. Thea truly enjoys creating and executing incredible events for the Membership at Medallion and its outside clients in order to produce memories that last a lifetime. You can always find Thea with a Starbucks in hand! One of her favorite leisure activities is drinking iced coffee and spending time with her husband Andrew, and her dog, Oakley, in their home in Galena.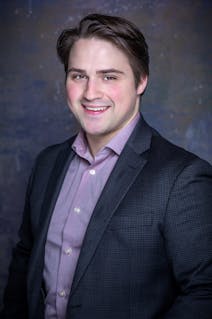 Lucas Smith
Food and Beverage Assistant Director
PH: 614-794-6999 ext. 343
lsmith@medallionclub.com
Lucas was born in Columbus, Ohio and raised in Lewis Center. He attended Olentangy Orange High School and Shawnee State University. He started in the club industry at the Columbus Country Club in late 2015, working as a server and eventually as Banquet Captain. When the pandemic hit, Lucas moved to Ridgeland, Mississippi to work at Reunion Golf and Country Club as the Events Manager and was voted Best Formal Wedding Venue 3 years in a row. Lucas loves his native state of Ohio where he returned and started working at The Medallion Club in 2022. Lucas enjoys spending quality time with his friends, family, and three cats.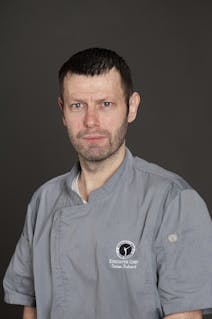 Simon Kuhnert
Head Chef
PH: 614-794-6999
Simon was born in Oldham, England and spent 17 years working in fine dining restaurants. He went to Oldham College to study business management for 2 years and then spent 3 years at Tameside College to train as a Chef. He then moved over to America in 2011 where he spent 5 years with Hollywood Casino as a final cut chef and 4 years at Heritage Golf Club before moving to The Medallion Club in 2021. Simon resides in the Galloway area with his wife and two young children, Sebastian 7, and Adelynn 2. He often spends his free time doing home renovations, playing with his three dogs, or relaxing with his family.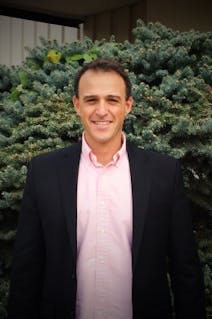 Pablo Russo
Director of Tennis
PH: 614-794-6966
prusso@medallionclub.com
Pablo was born and raised in Buenos Aires, Argentina. He graduated from University Argentina de la Empress, Graduate from SpringHill College in Mobile, Alabama. He works at Wickertree Tennis Club since 2011 as General Manager and came to Medallion in 2001 as Director of Tennis. "I love working at Medallion because I love the Members at the club and I also love to work with my co-workers." My sons Gianni and Max are the love of my life. Best Movie: ET Favorite Color: Blue.  Loves to spend time near the ocean.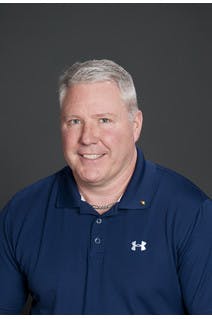 Pete Ulliman
Director of Fitness and Aquatics
PH: 614-794-6999 ext 301
pulliman@medallionclub.com
Pete was born and raised in Columbus, Ohio and has over 20 years' experience in Club Management and Programming. After graduating from Bishop Watterson High School, Pete received his Bachelor's Degree in Recreation Education and Sports Management from The Ohio State University and immediately started his career with the Westerville Athletic Club. His experience includes fitness programming, pool operations and programming, racquetball programming, and overall club operations. Pete has been a high-level competitive racquetball player, playing in both Pro and National racquetball events for 25 years and is currently very involved in the sport as the Tournament Floor Manager of the US Open Racquetball Championships held in Minneapolis, Minnesota annually. Pete currently resides in Westerville, Ohio with his wife Debbie, and has 3 sons, Sean, Kyle and Christian, and daughter Alyson.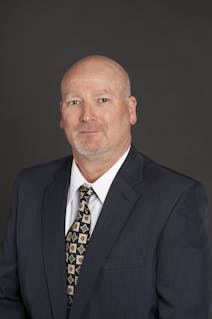 Dennis Beck
Club Accountant
PH: 614-794-6999 ext 307
accounting@medallionclub.com
Dennis was born and raised in Galion, Ohio.  He graduated from the Ohio State University in 1992 with a degree in Business Administration.  Dennis began his career as a Mutual Fund Accountant and then ventured into the "Not-for-Profit" world of accounting.  His career path is a kaleidoscope of experiences and they have guided him here to the Medallion Club, where he hopes to learn and grow as both an individual and an accountant.  Dennis has found the members and staff to be encouraging and welcoming, which makes for a great atmosphere. He currently resides in Mount Gilead with his wife Stacey, his two daughters, Elizabeth and Katherine; as well as, many cats, which are family too.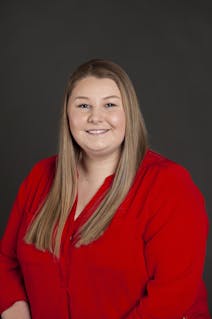 Kristen Bobanich
Member Relations Director
PH: 614-794-6999 ext. 300
kbobanich@medallionclub.com
Kristen was born and raised in Centerburg, Ohio where she attended Centerburg High School.  After graduating in 2014, she attended the University of Akron where she studied Music Education.  During school, she learned how to play over 20 instruments.   Kristen started at Medallion in February of 2021 as the Member Relations Director. Something Kristen always likes about working here is the ability to assist members with any questions they may have along the whole range of departments we have.  In her spare time, Kristen enjoys bowling, playing golf, and playing football and softball in multiple different leagues throughout the year.   She enjoys creating things, and relaxing with friends and family, along with her two cats, Cece and Dori.  
Kirby Kin
Club House Maintenance
PH: 614-794-6999
David was born in Kenton, Ohio and was raised in Kirby, Ohio. He graduated Upper Sandusky High School then continued his education at IBM Technical School. David owned and operated 4 different businesses including Kirby Motor Sales and Service until he decided to join the Medallion Ground Maintenance Department on the Horticulture Crew. David was quickly promoted to the position of Assistant Mechanic then offered an Assistant position on the Clubhouse Maintenance Department. His growth with Medallion continued into his current position of Director of Clubhouse Maintenance. David prefers being called by his nickname, Kirby, and believes Medallion has been a very good fit for him because of his background in the various fields of mechanical experience. He feels truly blessed and has enjoyed his years at The Medallion Club because of the lasting friendships he has created with fellow management staff members, fellow employees, and members that will not soon be forgotten.