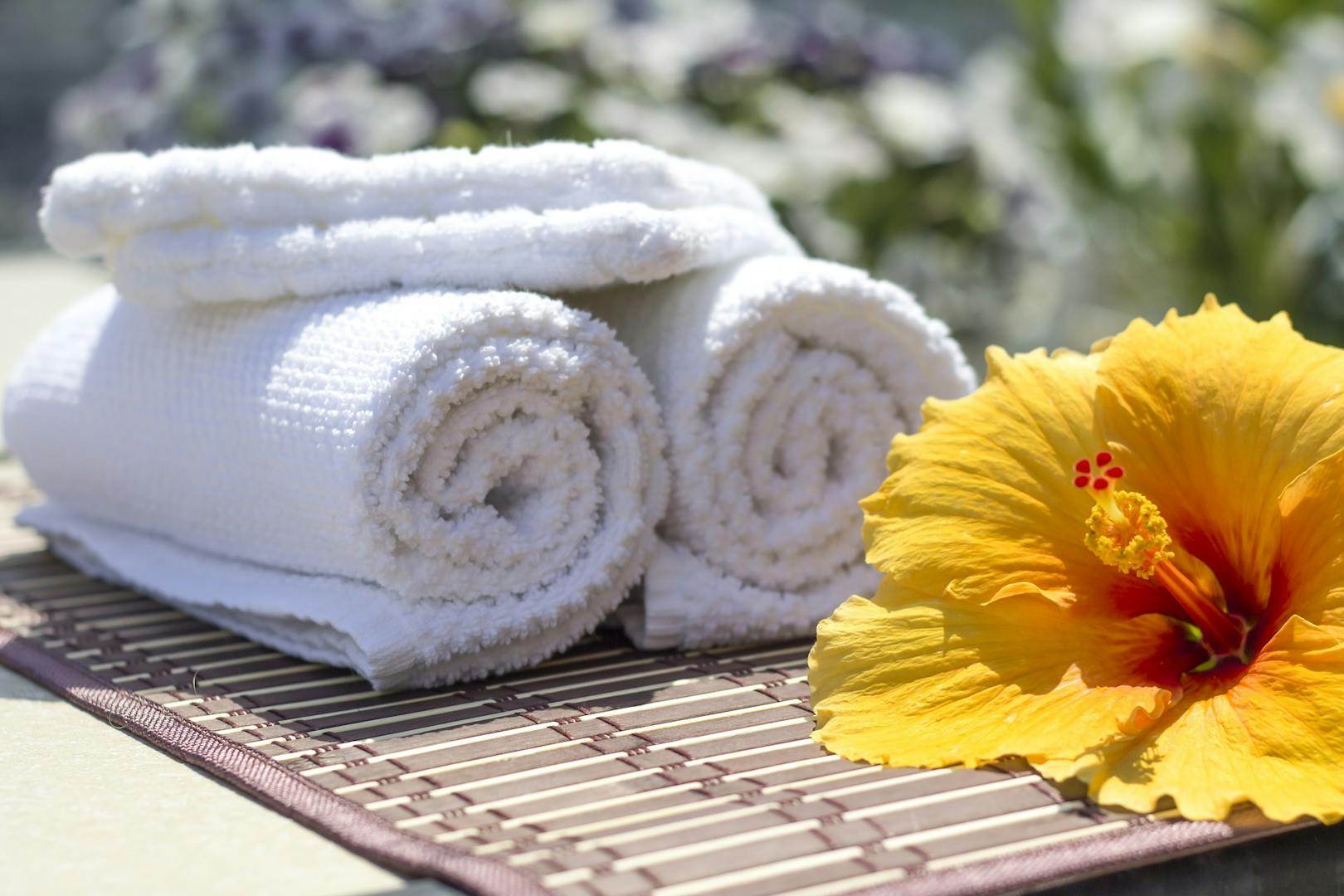 The Medallion Club Staff at Your Service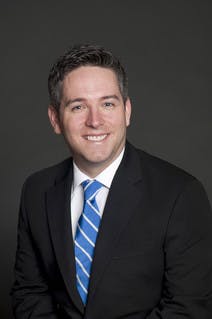 Michael Heston
General Manager
mheston@medallionclub.com
PH: (614) 794-6988

Michael was born and raised in Westerville, Ohio and is a proud graduate from Westerville North High School. Michael furthered his education earning a bachelor's degree in Telecommunication Arts at Butler University in Indianapolis, Indiana. Michael was a 4-year letter winner on the Butler University golf team and during his final season with the Bulldogs he was selected 1st Team All-Horizon League. He was also a 3-time Horizon League Athlete of the Week and selected as a Cleveland Golf Academic All-American. After college, he started his career at Prestwick Country Club in Avon, Indiana before moving back to Columbus and taking a position at Worthington Hills Country Club. Michael stayed at Worthington Hills for six years before being hired in 2010 to be the Head Golf Professional at The Medallion Club. In 2012, Michael was named the General Manager / Director of Golf by the Medallion Board of Governors and management. Michael enjoys being at Medallion for many reasons but none greater than the people at the club. The staff and members make this a wonderful place to work. He truly believes we have the best membership in the area and one of the most talented staff members he has every worked with. "Coming to work at Medallion is special… every day I get to be inspired by watching our staff interact using their different temperaments, talents and convictions to make Medallion better. I get to interact with our membership daily and with each interaction a new friendship is made or an existing friendship is made stronger. I am truly lucky to be able to be the General Manager with a team and membership like ours." Michael currently lives in Westerville with his two dogs Grace and Bailey. In his free time he enjoys working around his house, rooting for his Cincinnati Bengals and of course golfing.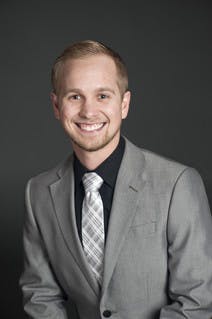 Steve Clark
Assistant General Manager & Membership Director
sclark@medallionclub.com
PH: 614-794-6999 ext. 314

Steve was born and raised here in Westerville. He graduated from Westerville North High School and then moved on to Columbus State.  He started to work at Medallion in 2010 in the Food and Beverage department until 2012.  Now as the Membership Director he enjoys meeting and introducing new Members into the Medallion Family.  His favorite part of Medallion is it's Members! Steve lives in Pataskala with his wife Katie and their two girls Harper who is 6 and Chandler who is 2.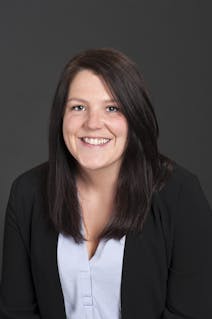 Thea Jordan
Banquet & Events Director
tjordan@medallionclub.com
614-794-6987
Thea was born and raised in Westerville, Ohio, and attended Westerville North High School. After high school, she attended Columbus State Community College where she graduated with an Associate of Arts degree. She began working at The Medallion Club in 2013 in the food and beverage department and in 2020 Thea was promoted to Banquet and Events Director.
One of the many reasons Thea enjoys working at the Medallion Club is being able to create events for the members to enjoy and make memories that will last a lifetime.
Some of her favorite things include spending time with friends and family, all things real housewives, and Starbucks iced coffee. Thea currently lives in Powell with her fiancé Andrew and their dog Oakley.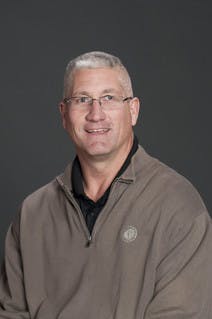 Adam Bloom
Golf Course Superintendent
abloom@medallionclub.com
PH: (614) 794-6988

Adam was born and raised in Brunswick, Ohio. He has 35 years of experience in the Turf Grass field. He started working on golf courses at the age of 14 and graduated from The Ohio State University / ATI in 1988 majoring in Turf Grass Management. He moved to Columbus in 1989 to work as Assistant Superintendent at The Lakes Golf and Country Club. He then came to Medallion in 2004 as Superintendent. Adam currently resides in Powell, Ohio with his wife Micki and has 4 children, Andrew, Ashley, Zachary and Jacob. Adam enjoys working with a great staff and for a wonderful membership where as part of a great team he continues his love of working outdoors to make The Medallion Club great. In his time off Adam enjoys bowling, woodworking and spending time with his family.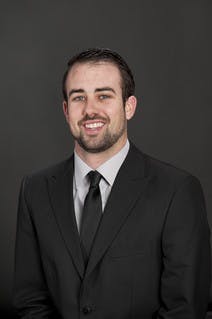 Jonathan Christopherson
Head Golf Professional
jchristopherson@medallionclub.com
PH: 614-794-6988

Jonathan was raised in Grove City, Ohio where he attended Grove City High School. After graduating in 2008, he went on to attend The Ohio State University in their Professional Golf Management program. While attending OSU he completed two internships here at The Medallion Club before he was hired on as an Assistant Professional upon graduation in 2012. In 2017 he was awarded the Southern Ohio PGA's Apprentice of the Year award and achieved his Class A membership in the PGA.  He was promoted into the Head Golf Professional role in 2018.  Jonathan loves coming to work each and every day and enjoys the challenge of making every day at Medallion special for the membership and their guests. Jonathan currently resides in Grove City with his wife Samantha, and their two kids Reagan and Xander.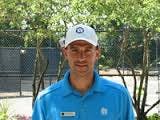 Pablo Russo
Director of Tennis
prusso@medallionclub.com

Pablo was Born and Raise in Buenos Aires, Argentina. He graduated from University Argentina de la Empress Graduate from SpringHill College, Mobile, Alabama. He works at Wickertree Tennis Club since 2011 as General Manager and came to Medallion in 2001 as Director of Tennis. I love working at Medallion because I love the members at the club and I also love to work with my co-workers My sons Gianni and Max are the love of my life. Best Movie: ET Favorite Color: Blue Love to spend time near the ocean.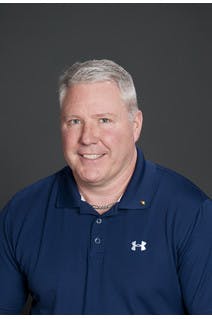 Pete Ulliman
Director of Fitness and Aquatics
pulliman@medallionclub.com
PH: 614-794-6999 ext 335

Pete was born and raised in Columbus, Ohio and has over 20 years' experience in Club Management and Programming. After graduating from Bishop Watterson High School, Pete received his Bachelors Degree in Recreation Education and Sports Management from The Ohio State University and immediately started his career with the Westerville Athletic Club. His experience includes fitness programming, pool operations and programming, racquetball programming and overall club operations. Pete has been a high level competitive racquetball player playing in both Pro and National racquetball events for 25 years and is currently very involved in the sport as the Tournament Floor Manager of the US Open Racquetball Championships held in Minneapolis, Minnesota annually. Pete currently resides in Westerville, Ohio with wife Debbie and has 3 sons Sean, Kyle and Christian, and daughter Alyson.
Kirby Kin
Club House Maintenance
PH: 614-794-6999

David was born in Kenton, Ohio and was raised in Kirby, Ohio. He graduated Upper Sandusky High School then continued his education at IBM Technical School. David owned and operated 4 different businesses including Kirby Motor Sales and Service until he decided to join the Medallion Ground Maintenance Department on the Horticulture Crew. David was quickly promoted to the position of Assistant Mechanic then offered an Assistant position on the Clubhouse Maintenance Department. His growth with Medallion continued into his current position of Director of Clubhouse Maintenance. David prefers being called by his nickname Kirby and believes Medallion has been a very good fit for him because of the background in the various fields of mechanical experience. He feels truly blessed and has enjoyed his years at The Medallion Club because of the lasting friendships he has created with fellow management staff members, fellow employees and members that will not soon be forgotten.