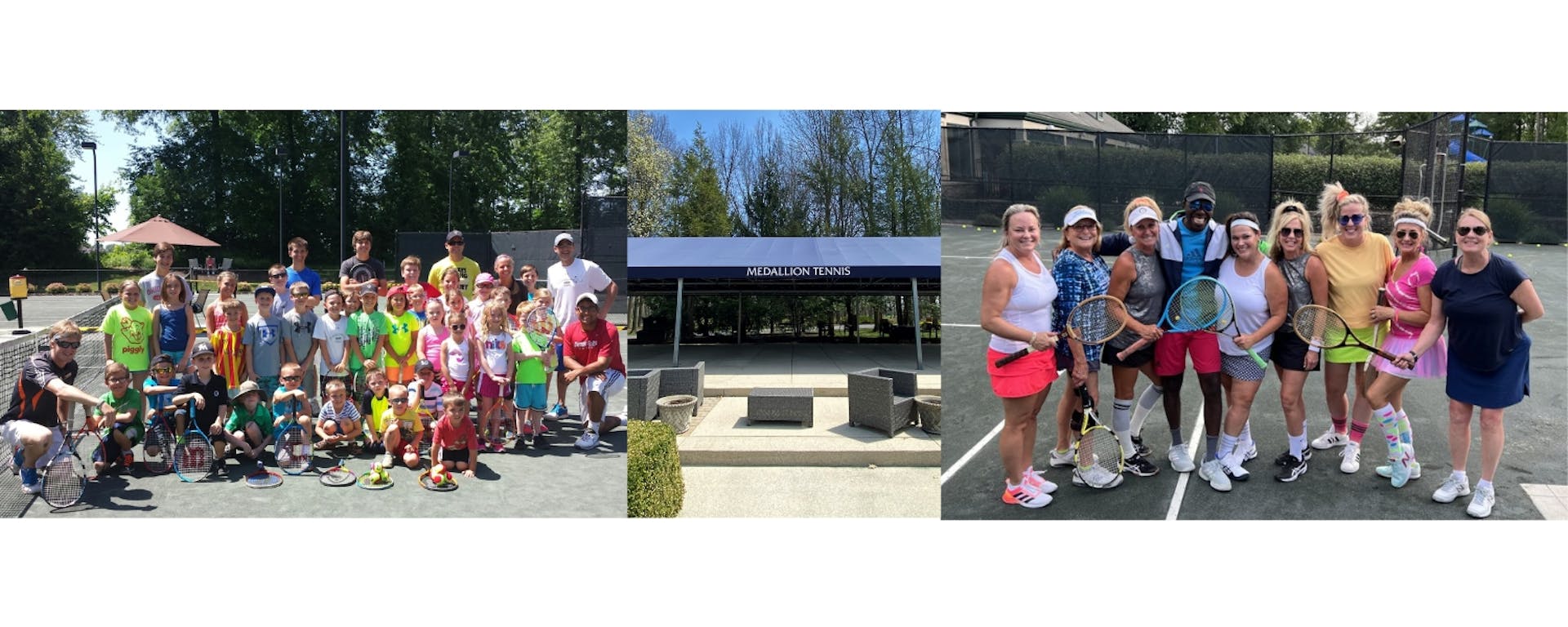 Tennis at The Medallion Club
The Medallion Club has a variety of tennis leagues, matches and clinics for players of every skill level.  A variety of lessons are available for those wanting to brush up on their skills to those who have never picked up a racquet.  For the kids we have a great junior program that is open to all levels between the ages of 5-14. This is a great way for your kids to meet new friends and hitting partners.
Medallion also has all the amenities that you would need and some that you may have never thought of. If there is anything that you would ever need please ask any of the tennis staff and we would love the opportunity to help you out.
Hours of Operation
Monday - Thursday: 8:30 AM to 8:00 PM
Friday:  8:30 AM to 7:00 PM
Saturday:  8:30 AM to 7:30 PM
Sunday:  9:00 AM to 7:00 PM
Leagues & Activities
The GCTA teams are formed during the months of March and April.
3.0 Ladies daytime team practice Monday morning and play matches on Thursday morning 
3.5 Ladies daytime teams practice Monday morning and play matches on Wednesday morning 
3.5+ GCTA Men's team plays home matches Sundays at 4:00pm  
3.0 Ladies Career team matches Monday Nights
3.5 Ladies Career team matches Tuesday Nights
Tennis Lessons
Each one of your Medallion Tennis Professional can provide lessons to everyone in our Membership.  Every Professional can set up a program and/or lesson package that fits your needs.
Tennis Clinics
Ladies' Nite Social Clinic and Play
Tuesday Night Men's Clinics
Saturday Morning Co-Ed Clinic
For more information about our tennis programs, please complete the form below. We'll get back with you shortly!