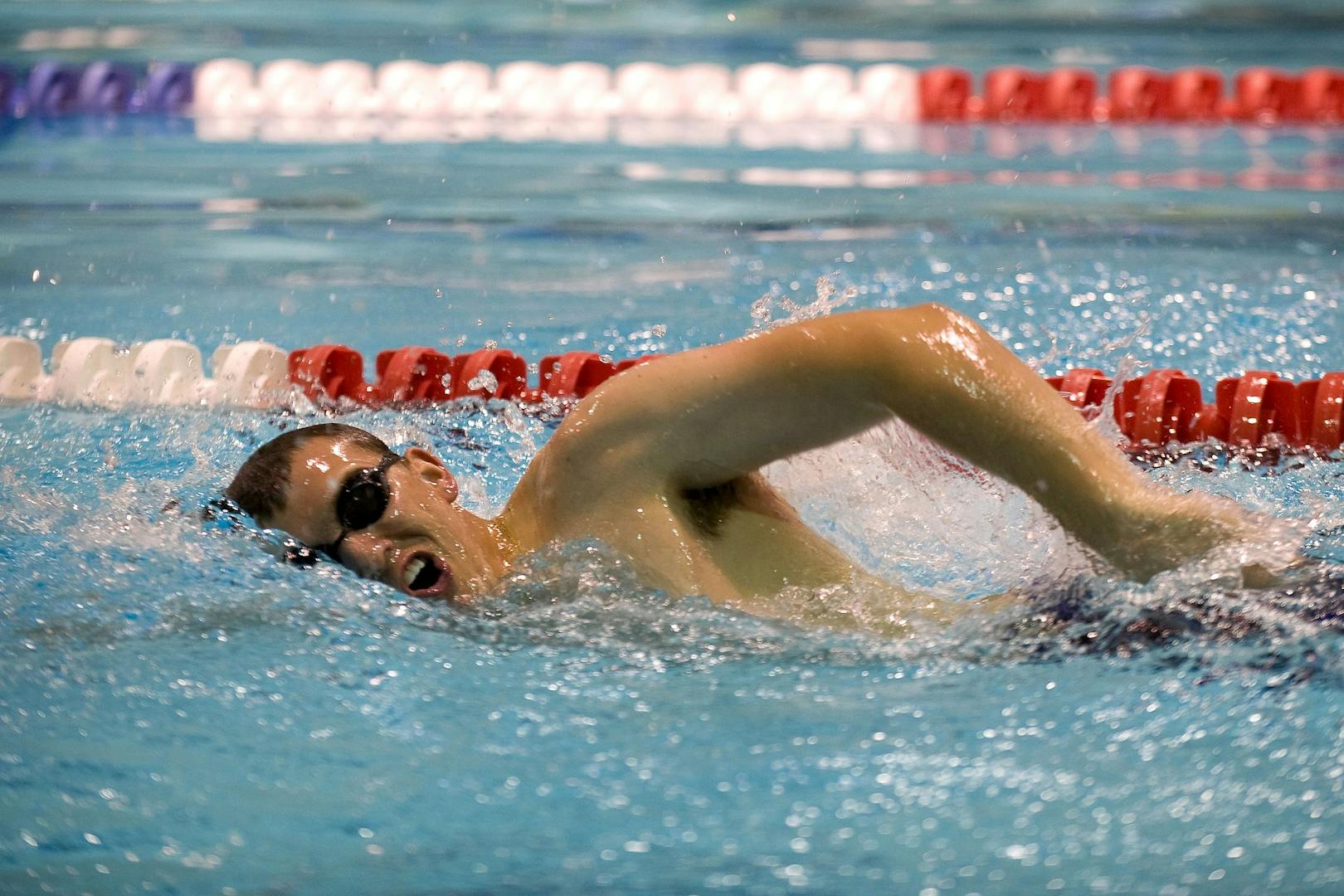 Swim Lessons at The Medallion Club
The Medallion Club is proud to offer:
Certified swim instructors
Fun learning mode in a safe environment
A balanced program that teaches swimming skills and how to be safe in the water.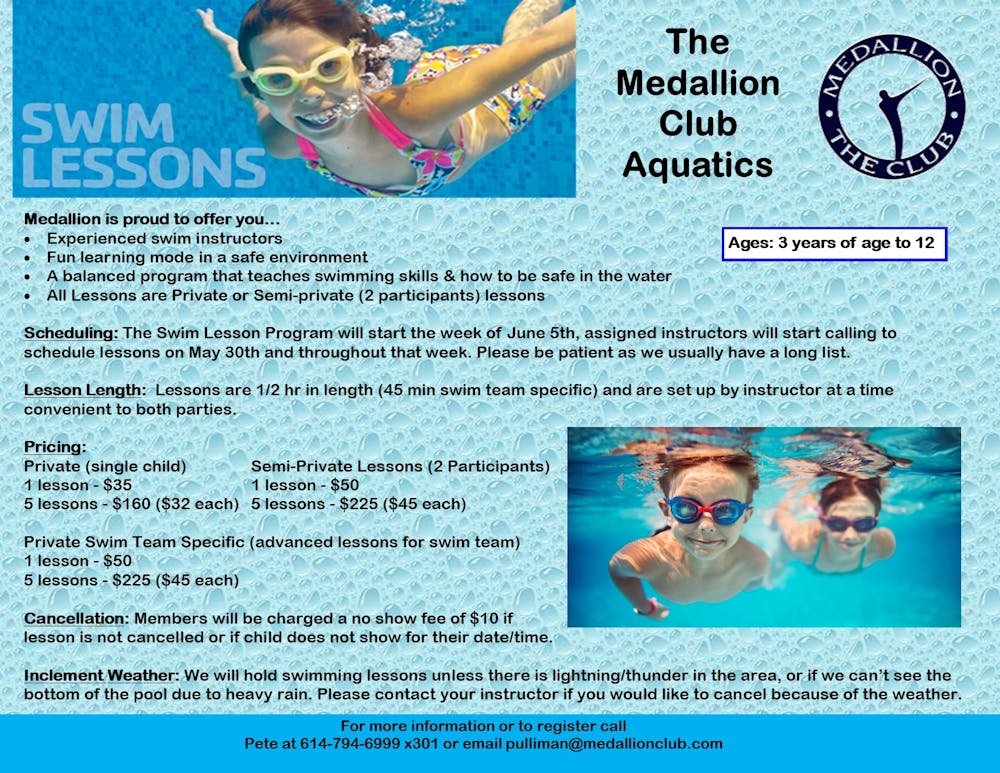 Registration is accepted on a space of availability basis for our Medallion Members as space is limited
Medallion reserves the right to move students up or down into levels appropriate to the students swimming ability.
We reserve the rights to cancel programs with low enrollment-swim lessons that require a minimum of 4 and a maximum of 8 participants per instructor.
Make-up lessons are not given for missed classes. If we have to cancel a class due to weather, we will make that class up on the Saturday at the end of the session. We only guarantee eight lessons per session.
Inclement Weather: We will hold swimming & hydro fitness classes unless there is lightning in the area, or if we can't see the
bottom of the pool due to heavy rain.
The pool is heated, and we will make sure that the classes are planned to keep the students warm.
Assume your registration is confirmed and the lessons will meet as scheduled unless you are notified otherwise.
For more information about swim lessons at The Medallion Club, please complete the form below: