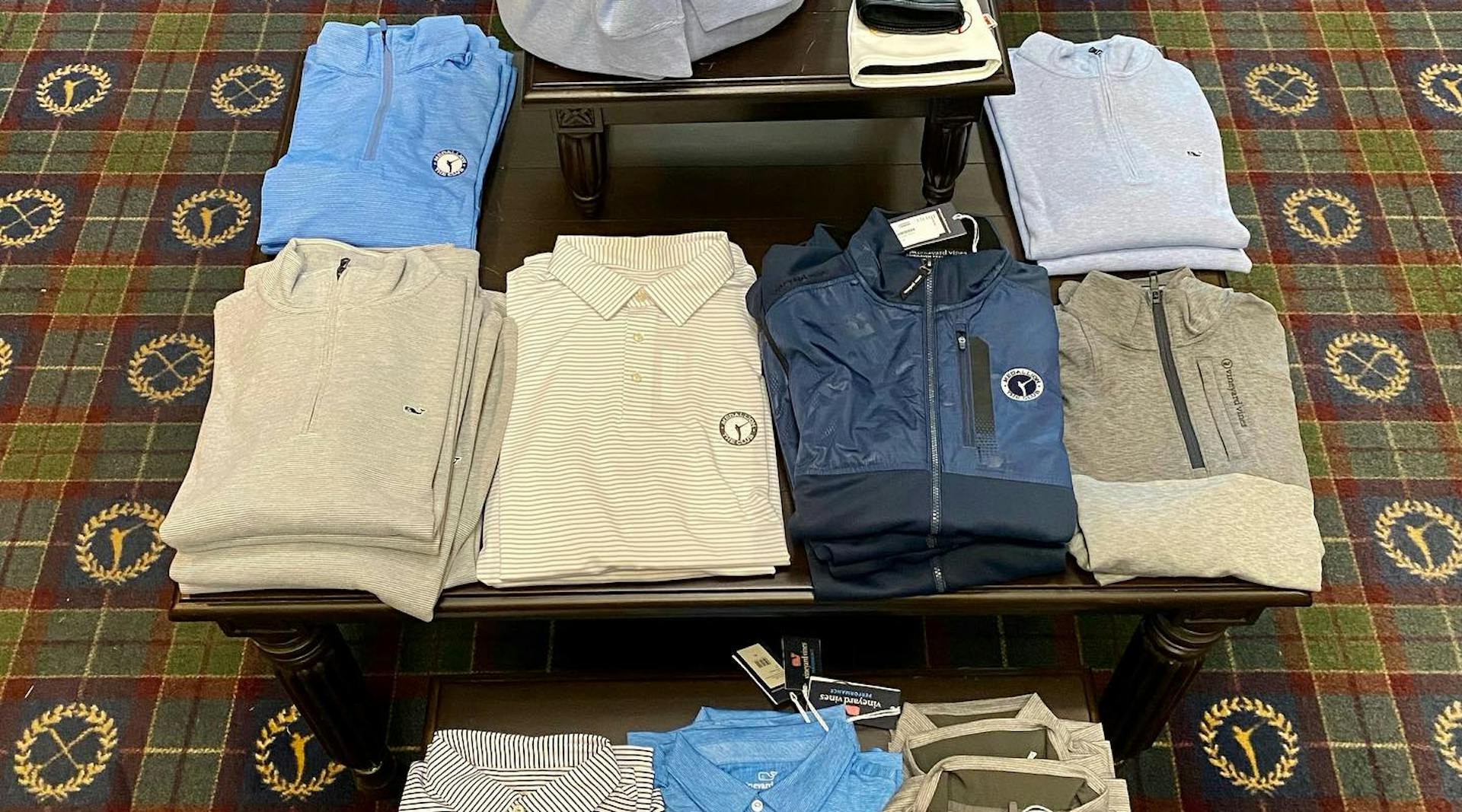 Professional Shop at The Medallion Club
The Medallion Club Professional Shop is here to assist you with all of your golf needs.  The shop is well stocked with all of the major equipment and apparel brands that golfers desire.  Being a member has it's perks too!  When you are a member at the Medallion Club, you are eligible for "Mill River" pricing meaning all golf merchandise is offered to you at 10% above wholesale cost plus shipping and handling.  This great program saves you hundreds of dollars on all of your golfing needs.
Our knowledgeable golf staff will help you find that perfect outfit, the most comfortable pair of shoes, or get you fit into a custom set of golf clubs with specs that are unique to you.  If we don't have it in stock, we will get it!  Special orders are always welcome, just see one of the members of the golf staff and we will be sure to help you find exactly what you need.
Open 7:00am - 7:00pm